After months of research, we have settled on a company to manufacture our own line of LED lights. We just placed our first order and have a good selection of lights coming soon to offer to the aluminum boat industry. Keep watching we will add pictures and more info soon.
LED lights are in stock. Check out our website for more info...
Donator '08 '09 '10
Posts: 1138
Joined: Mon Jan 14, 2008 4:48 pm
15
Location: Anchorage, Alaska
Got a link?
Spending my kids inheritance with them, one adventure at a time.
2010 AK Meet & Greet
2012 AK Meet and Greet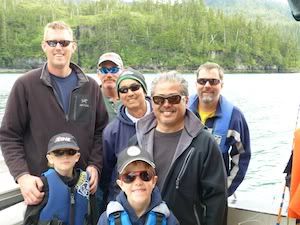 Donator 08, 09, 10, 11, 12, 13, 14, 15, 16, 17, 18, 19
Posts: 1959
Joined: Wed Apr 09, 2008 11:53 pm
15
Location: Stanwood WA
John Risser aka goatram
33' RBW with twin 250 Hondas (Aliens)
2015 Ford F350 Dually
Master of R&D aka Ripoff and Duplicate
Here is a quick peek at our some of the single row and 4 row lights we are stocking. We have lots of LED work lights, single row lights, 2 row lights and 4 row lights too. Click on attachment to make them bigger
Attachments

Rear deck lights
Rear deck flood lights.jpg (51.68 KiB) Viewed 9052 times

Single row light bars
Single row LED light bars 2.jpg (46.81 KiB) Viewed 9052 times

4 row light bars
4 row LED light bars.jpg (52.41 KiB) Viewed 9052 times