XIAO MU JI (She Oh Moo Gee) Named after my wife's Chinese Nick Name.
I LOVE ALUMINUM!!!
But I guess that is why we are all here, RIGHT???
I spent four years designing, talking and interviewing the thirty to forty aluminum boat builders throughout the U.S & Canada from 2001 through 2004. Then, with my final design, lots of negotiations between three builders, I fianlly deceided to have her built by John Taylor of
www.Ironwoodboats.com
, out of Van Couver B.C. in 2005. John took my design, added his Ironwood attitude to it and blown away. John deliver what I considered to be one of the finest builds I could of imagined or dreamed of. Super craftmanship!
Because I was counting every sheckel I had to build the boat. I bought just the boat as a shell, with just the running motor, then I built all the cabinets, interior, exterior decking, the electrical system and installed all my electronics myself. I knew exactly what I wanted and like doing my own work so it was six weekends of hard intense building to complete 90% of the work and get her in the water and fishing in 2005.
I fish out of Montauk, NY way offshore for Yellowfin, Bluefin, Bigeye, Albacore, Wahoo, Marlin, Dolphin, Inshore Big Striped Bass, Blackfish, Cod, FLuke, Sea Bass.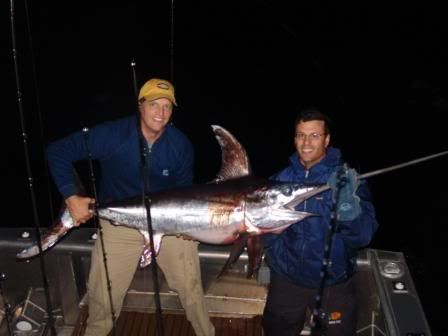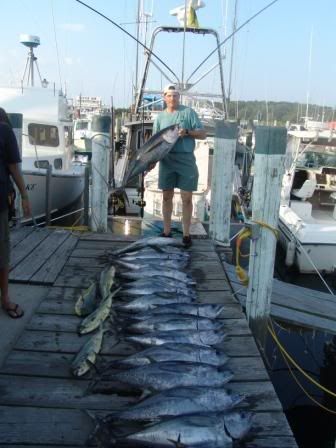 I have a large on line photo album at the following link:
http://picasaweb.google.com/martyl.mcmillan/
and if you want to see some interesting fishing video go tho this link:
http://tunafishingmontaukstyle.wetpaint.com/
Hope you injoy reviewing my vessel and the build of her. I love the young lady! Marty